Event Update: Drive-in Annual Meeting
August 17th, 2021
The OREMC 82nd Annual Meeting of the members will be held on Saturday, September 11, 2021. Due to COVID-19 this will be a drive-in annual meeting staged at the Brantley County Middle School, U.S. Highway 82 W, Nahunta, Georgia.
Gates will open for registration at 9 a.m. The business meeting will be called to order at 10 a.m. and broadcast over FM radio for you to listen to in your vehicle. You will be notified of the appropriate FM frequency to tune to at the meeting.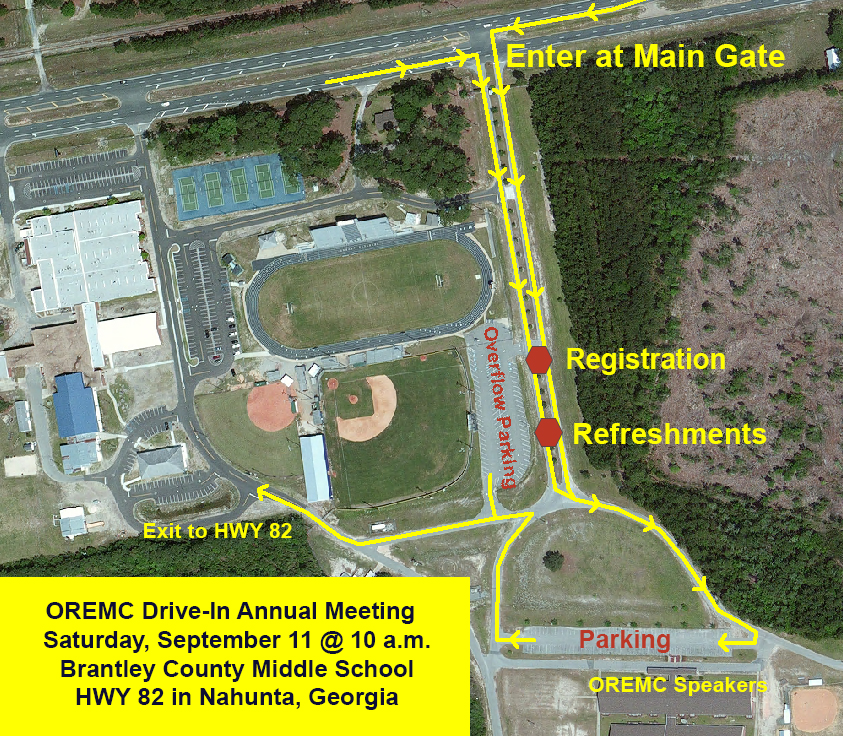 Please bring the preprinted registration card at the top of your annual meeting notice (in mailboxes by Aug. 27) so we can scan it upon your arrival at the annual meeting and present you with a door prize as a thank you for your attendance.
Please be advised, to maintain social distancing, you will be asked to remain in your vehicle for the duration of the meeting. Additionally, there will not be any restroom facilities, musical entertainment, children's activities or other information booths available this year. We will offer refreshments.
Following the business meeting, a random drawing will be held for one $500 grand prize. Please note: you must be present to win a prize.
For more information or for directions to the event site, please call our office at 800-262-5131.