OREMC Welcomes New Member Service Representatives
August 16th, 2022
Okefenoke REMC is pleased to introduce its newest Member Service Representatives Kari Johns and Conner Selph. While they actually joined OREMC back in March, they have been training over the past few months getting ready for their permanent placements: Johns in Hilliard, Florida, and Conner in Nahunta.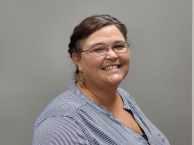 Following in the footsteps of two of her coworkers, past and present—Jennifer Miner and Destiny Pooser—Kari Johns comes to OREMC with customer service experience gained while working at FNB South in Folkston. She says she loved her job at the bank but heard from Jennifer and Destiny what a great place OREMC was to work. Johns exclaims, "I am super happy here at OREMC. I love the people and it is such a family feel."
Johns' settling in period has also involved a lot of learning. She explains, "I have a good work ethic and like to be confident in what I'm talking about so I can best serve my customer, so I have had a lot to learn about electric cooperatives, the electric system and OREMC's specific programs and services."
Growing up in Callahan, Florida, and a graduate of West Nassau County High School, working in OREMC's Hilliard office will keep Johns connected to home. She has three daughters and three grandchildren, enjoys spending time with family, taking girls' trips and going out to eat. Johns says, "I'm excited to work in the Hilliard office, but I will miss the Nahunta girls and Conner."
Conner Selph is the Nahunta office's newest member service representative, but he is not new to OREMC. Selph initially worked at OREMC beginning in June 2018 as part of the work-based learning program at Brantley County High School, from which he graduated in 2019. After graduation he took some accounting classes at Coastal Pines Technical College before starting a job at Heritage Bank. Over the next three years he moved from teller to customer service representative to the commercial loan department. "I like numbers," Selph notes, "and I liked working at OREMC when I was in high school. It is a good company to work for, very personal. I like the people and the work environment. While there are some new faces and some procedural changes from when I was here before, it still feels the same."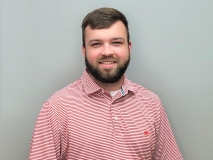 Selph did admit he had more learn about OREMC policies, procedures and practices as the expectations of him as a member service representative versus that of a student are significantly different. He also sees the opportunity for growth working at OREMC.
"On the go" is how Selph describes himself outside of work. He dabbles a bit in photography having taken photos for the Brantley Beacon, done some sports photography and been mentored by Brantley County's own Wayne Morgan. Selph also heads up the media team at Remnant Church in Waycross, and when he has down time enjoys just spending time with friends.